Are you looking to cancel an order that you made through JCPenney? Cancelling online orders is a quick and easy process. In this article, we will take you through the necessary steps to cancel your online orders with JCPenney.
We will also provide helpful information on what happens after cancellation, so you can make sure your order is cancelled correctly and your money is refunded.
Why Cancel an Order Online?
There can be various reasons why you might want to cancel an order online. These include:
Accidental orders
Changing preferences or needs
Finding a better deal elsewhere
Financial constraints
Delayed shipping
Before You Begin: Have Your Order Details Ready
Before initiating the cancellation process, gather the necessary information:
Order number
Email address associated with your JCPenney account
The payment method used for the order
Having these details at hand will streamline the cancellation process.
Steps to Cancel an Order on JCPenney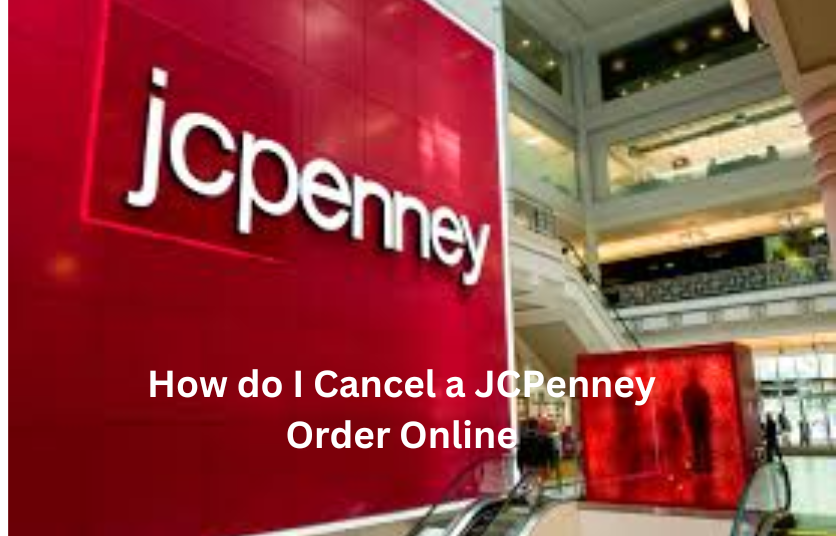 Visit the Order Status Page: Navigate to the Order Status page on the JCPenney website.
Sign In or Look Up Your Order:

If you have a JCPenney account, sign in to view your recent orders.
If you checked out as a guest, you'll need to look up your order using the order number and other details.

Locate Your Order: Once you're on the Order Status page, find the order you wish to cancel.
Select "Cancel Order": Next to the order number, you'll see an option to "Cancel Order." Click on it.
Confirm Cancellation: Follow any additional prompts to confirm that you want to cancel the order.
Call Customer Care (if needed): If you encounter any issues or if the 30-minute window has passed, you can call JCPenney Customer Care at (800) 322-1189 for assistance. Note that call wait times may extend past the 30-minute cancellation window.
Important Points to Note:
You have a 30-minute window to cancel your order after it has been placed.
If you miss the 30-minute window, you may not be able to cancel the order online and will need to contact Customer Care for further assistance.
JCPenney's Return Policy
Eligibility for Return
One of the most crucial aspects of JCPenney's return policy is the 60-day time frame. If you've purchased an item from JCP.com, you have exactly two months from the date of the original purchase to initiate a return. This gives you ample time to decide whether the product meets your expectations or not.
Required Documentation
Before you can return an item, you'll need to provide proof of purchase. JCPenney offers flexibility in this regard, accepting various forms of documentation:
The receipt you received when picking up the item in-store
The email that confirmed your online order
The order details listed in your JCP account's Shopping History
The packing slip that was included in your shipment
Refund Method
JCPenney offers two primary methods for issuing refunds:
The original form of payment will be credited, or
A JCPenney Gift Card will be issued
For those who have used PayPal for their purchase, the refund will be given in cash if you are present at the store during the return. If not, a check will be sent to your billing address.
Exceptions and Exclusions
While JCPenney's return policy is quite generous, there are some caveats:
Certain items, especially those exclusive to JCP.com, may not be eligible for return.
Shipping and handling charges are generally non-refundable unless the item received is incorrect, damaged, or defective.
Some products may come with a manufacturer's warranty, which could affect your ability to return them.
FAQs – People Also Ask
How long does it take JCPenney to refund?
The time it takes for a refund to process can vary depending on the payment method used and the financial institution. Generally, it can take up to 5-10 business days for the refund to appear on your original payment method. If you used PayPal, the refund could be immediate if you're present at the point of return.
What items Cannot be returned at JCPenney?
While JCPenney has a generally flexible return policy, some items may have special restrictions or may not be eligible for return at all. This often includes custom-made items, certain types of furniture, and items sold exclusively on JCP.com. Always check the specific return policy for the item you're purchasing.
Is there a cancellation fee?
Based on the information available, JCPenney does not typically charge a cancellation fee. However, you have a 30-minute window to cancel your order online.
After that, you may need to contact customer service for assistance, and it may not always be possible to cancel the order.
What if I've received a confirmation email but still want to cancel?
If you've received a confirmation email but still wish to cancel the order, you have a 30-minute window to do so online.
After that, your best option is to contact JCPenney's Customer Care at (800) 322-1189 as soon as possible. Keep in mind that call wait times may extend past the 30-minute cancellation window.